Residential Park La Listra
Belgodère, Haute Corse - Golfe de Lozari
Profitez au maximum de la région en vous essayant à la plongée, à l'excursion en bateau
The Parc Résidentiel de la Listra, located in Corsica, in the heart of Balagne in the town of Belgodère, is an oasis of tranquility equipped with a swimming pool. You can land at Calvi or Bastia airports, or dock at the ports of Calvi or Île Rousse.
Long nicknamed the garden of Corsica, Balagne is a land blessed by the gods, endowed with extraordinary fertility and a very fragrant maquis. Orchards, wild plants, vines, endemic flowers, so many natural elements that promote exceptional conditions for your well-being.
Make the most of the region by trying your hand at diving, boat trips. The sea and its pleasures will have no more secrets for you. You can also enjoy horseback riding, 4x4 and on foot, answer the call of nature. You will necessarily find your happiness between sea and mountain.

Authentic villages
In the heart of the Regional Natural Park of Corsica in the forest of Tartagine and Melaghja, the villages & hamlets welcome you in the shade of chestnut trees and pines. Discover the medieval villages of Palasca dating from the end of the 11th century and Saint Antonio classified among the most beautiful villages in France. You can stroll through the squares, pass the door of the craftsmen's workshops, living memory of ancestral know-how and artistic craftsmanship.
Come and enjoy a family and friendly vacation. Services and shops baker, bar, pizzeria, pharmacy, local supermarket are at your disposal when leaving the parkParc Résidentiel La ListraRésidentiel La Listra.
Located 700 m from Lozari beach, the Parc Résidentiel de la Listra offers accommodation in 3-Bedroom Air-conditioned Mobile Homes with terrace and television. We are waiting to spend your most beautiful holidays at the pace that suits you.
Sea side & shores
This region of Corsica allows you to choose between twenty beaches: Galeria, its tranquility and the natural pools of Fango or Sant'Ambroggio, its picturesque marina and its corner of paradise Punta di Spanu.
Then, Algajola, the medieval town and its beach which stretches as far as the eye can see, as well as Losari, its lively little square, and its magnificent natural site which is home to one of the most beautiful beaches in Balagne.
Finally, the Ostriconi, which marks the end of the Balagne seaside to get lost in the shores of the Agriate.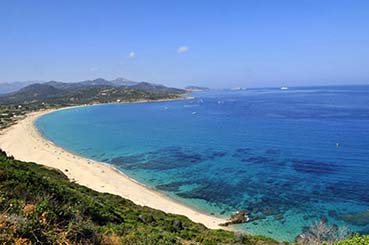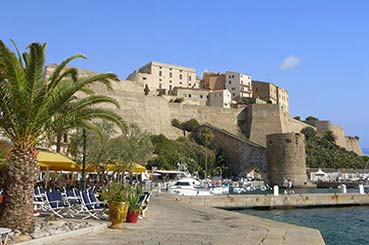 Mountain side
Cross the Battaglia pass and your journey begins. Along the way, you will discover the villages of Pioggiola, Olmi-Cappella, Vallica and Mausoleo. Under the watchful eye of Monte Padru, Monte Grossu and San Parteu, another rhythm of life takes hold. A gentle symbiosis of two worlds coexists.